Tuesday 29 January 2008
Par Mia, Tuesday 29 January 2008 à 09:34 :: [PSP] Game&Watch Fantasies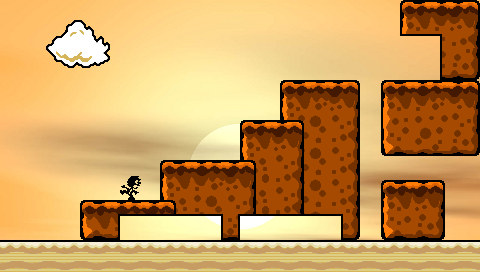 Download: GWFv2.zip

Source: GWFv2_src.zip







Presentation of the game here


• What's new in version 2.0:

- New levels, some of them with LCD digits as platforms.
- New music: Beyond Love by Fat Jon, one of my favorite music artists.
- Title and pause menus, with some options.
- Auto-save feature: you can now quit the game at any time, and continue later.
- Easy mode: "Moon" gravity (change in the pause menu).
- Minor adjustments.